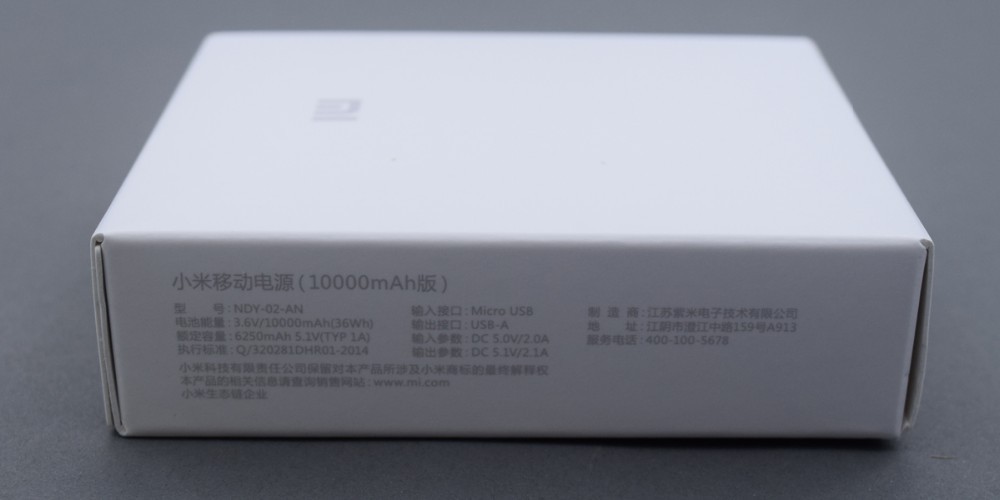 We only sell 100%authentic original xiaomi power bank.
How to find outauthentic and copy power bank .Plz refer information below:
How to verify the product ? go to website :order.mi.com/service/dyscode
Attention:Due to all series power bank Purchased from xiaomi company are China(mainland) edition.
all of them can verifiy on SimplifiedChinese webpage only.not available verifiy on English webpage.
Attention:The Colorful USB Led light isnot original xiaomi brand, it send as gift (Color Random)
Product no.NDY-02-AN
Battery type Imported lithium-ion batteries
Input voltage DC 5.0V
Output voltage DC 5.1V
Input current 2.0A (TYP)
Output current 2.1A (TYP)
Rated capacity 3.6V/10000mAh (TYP)
Charge timeApprox. 5.5 hours 5V/2A with standard cable
Size 91*60.4*22mm
Load detection Auto-detects device connection and removal
Safety featuresThis product supports High voltage input limit, Feedback protection, Current output limit, Voltage output limit, Circuit breaker, Charge limit, PTC, Charge/discharge temperature Control. Original one only sold by Dream Angel on whole Aliexpress.
Protection and recovery Reset feature can be activated while device is charging
Charging temp 0Celsius-45Celsius (TYP)
Discharging temp Start up discharge temp: -10~+Celsius50 (TCelsiusYP)
Discharging temp: -20~+Celsius60Celsius (TYP)
NET. Weight:207g
Silicone case is not original one.but it ishigh quality fit xiaomi 10000mah power bank very well.
1*10000mAhXiaomiPower Bank
1*USB LED Light
1*Silicone case(Copy case)
1*USBCable
1*User
Manual (Manual
OnlyInChinese)